Who is Wolfgang Rehmert?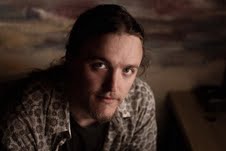 On the big island of Hawaii, the Aloha Spirit has come to mean "Welcome to All". For musician and singer Wolfgang Rehmert, that mantra has become his phrase to live by.
Wolfgang is part free-spirit, part family-man and he's on a quest to make music for as many people as possible.
Splitting his time between Hawaii and Portland, Wolfgang is the front man for the band, Sons Of The Late DC as well as The Rizomatic Orchestra which uses a rotating cast of players who have never played together and draws from local talent and special guests wherever the "rhizome" takes form.
Wolfgang was originally born in Frankfurt, Germany, but emigrated to the states to begin his journey as a full-time musician at the age of 25. Ironically, that same year he met his wife in New York. But, the two picked up and headed west in search of some of that Aloha Spirit and to be around the positive and laid-back music that is synonymous with California and the Pacific Northwest. Call it fate or coincidence, Wolfgang's journey has had clear purpose. He knows what he wants in life and isn't afraid to go after it, even if that means living in Hawaii for part of the year capturing the true essence of paradise and peace.
Wolfgang has already recorded two EP's over the last couple of years for the Sons and he recently teamed up with Matt Butler from the Everyone Orchestra who played drums and produced his first EP Better Days. With a big name like that, Wolfgang has the potential to not only be heard, but also to be seen on large stages up and down the west coast over the next year.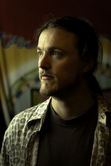 Wolfgang has a beautiful voice, he's a multi-instrumentalist and has the ability to not only record, play and engineer, but also self-produce and execute songs with ease. His latest EP Sudden Shift is one of those diamonds in the rough that you could listen to over and over again. If you are feeling down and lonely, play Sudden Shift and I guarantee those feelings of dismay will go away in the blink of an eye.
Songs like Beneath The Roses, Down The River and ICB are complex and dramatic. I hear elements and themes of The Dead, Neil Young and Phish. My favorite track on the compilation Long Road starts with a Rhodes piano and then launches into an anthem-like, uplifting ballad that's mature and passionate. Wolfgang instructs us like a Zen music-master and spiritual leader about how to live our lives. He's not preaching to the world, but simply providing a road map for going about our day. The drums are tight, vocals are strong, bass is subtle yet solid and the keys continue throughout the song leading the charge.
The song Sudden Shift is another favorite of mine that resembles The Dead from '87 and also sounds like it could be on the album Billy Breathes. Sudden Shift is bouncy, uplifting, with hard, driving drums and unique synth sounds that add a textural element and big-ness to it.
If that wasn't enough, Wolfgang also released Better Days in 2010 which has five original songs on it all worthy of radio play.

Wolfgang's band Sons Of The Late DC performs on the west coast this year with scattered shows throughout Oregon and Hawaii. Check out their handful of links on YouTube and you'll find some tasty grooves, extended solos and beautiful, original songs. Sons of The Late DC has a great band name, solid musicianship and a desire to be heard.
Wolfgang has his work cut out for him though and he knows how hard it's going to be. But, Wolfgang is committed to the musical process and seems to have some momentum as he puts in the miles and accomplishes the work that is necessary for making it to the next level.
With a name like Wolfgang Rehmert (the World Wide Web lists 17 of them) anything is possible. Just give him a year and you'll be hearing a lot more about Wolfgang, his music and his positive spirit.
Interview with Wolfgang Rehmert, Santa Cruz Beach Boardwalk, June 23rd 2013
JBF: Welcome to Santa Cruz! Your first EP Better Days that was released several years ago is very passionate and ethereal. I like it a lot. Talk about the process for that production.
Wolfgang: It was really straight forward. I got together with Matt Butler several times for production demos that we hammered out in his basement, just acoustic, no frills with a microphone in the middle of the room. We did that about 4 times, twice we had the bassist with us. So, we went into the tracking sessions well prepared. We knocked out all 5 songs in one day as far as rhythm guitar and basic rhythm section are concerned. Then I took that home and thanks to the beauty of new technology I could actually finish it in my home studio. Then I took it to a professional mix studio to get it properly done. I did all the guitars and some of the keys in my home rather than a commercial studio which helped because we weren't on the clock. Asher Fulero helped out on keys as well for this production. I could spend 12 hours if I wanted to and not worry. And conversely if it didn't inspire me at all, I could only spend an hour and then call it a day without feeling bad and blocking out a whole day at a studio. In total, it took about 3 months. We did everything in Portland and recorded it all at a tiny place called Mystery Machine. Lee Howard engineered those recording sessions and then a producer/mix-engineer in Portland named John Askew mixed it up. He had a project studio called Scenic Burroughs, which was tiny, but well equipped and had a great sound. Thanks to him, he brought the ethereal qualities you are hearing.
JBF: I'm detecting several accents in your dialect all rolled into one. Give me a framework for where you spent your childhood, where you came of age and where you spent you twenties.
Wolfgang: I was born and raised in Frankfurt for most of my life until I was 25, which is when I went to New York City and met my wife. The coming of age question is an interesting one because you can pin that down to a specific date like turning 21 or you could answer philosophically which is what I think you are asking. That was definitely on the west coast, I saw The Dead at The Gorge in Washington State and that was the key moment in my life, it really changed a lot of things. Also, traveling up and down the West Coast had a big influence in shaping who I am as a person. It was several years that I "came of age" mostly in my later '20s. For me though it took a little longer because Europe didn't provide those experiences. I spent a lot of time in Portland and then my wife and I moved to Hawaii two years ago almost 12 months after we finished the album Better Days. In fact, the day after was my birthday and as a wrapping up present my wife sent me to Maui for 9 days. So, I came back to Portland after the vacation and tried to make our house a little tropical get-away. But, it wasn't working and by chance my wife got a job offer on the big island and we decided to take it.
JBF: Talk about your early days of playing with garage bands and some of the first groups you were a part of?
Wolfgang: I was a huge shredding, metal head when I was a teenager. I played in a Metallica cover band for a while and had an all guitar Prog-Rock thing with some friends. I also played in a punk band. But, it took moving to the west coast for me to dig in and get things going. I don't think I could have done that in Germany. Although, my dad gave me Grateful Dead's Europe '72 and it didn't leave the player for at least 6 months. He also gave me a stack of vinyl American Folk Blues Festival recordings. In the '60s and early '70s they brought a large amount of blues and folk artists over to Europe to play huge festivals. These people stepped off the plane, got ushered into limousines and had really never seen anything like that. I also got into Phish from reading Guitar Magazine at the time they released Billy Breathes. So, Trey was all over the place and talking about their concepts, the writing and their shows. All these bells went off and realized I needed to learn about Phish. With Metal, the volume and intensity is always at level eleven with super distortion. I really got lucky learning about the music and putting myself into these experiences on the west coast. That's what is really behind the Sons of The Late DC, very American Roots-oriented music. The shows we have booked in Portland, we are going to start some of them with an acoustic set because it fits so well with the music.
JBF: Are we to take the band name Sons of The Late DC literally? Is there really a "DC"? Who are the "Sons"?
Wolfgang: Originally, when we went into the studio to record Better Days with Matt Butler, the plan was to release it as Wolfgang. That's what everyone knew it as. That's what I had announced on Myspace when that website was popular. We had in excess of 20,000 followers on that site. Now it's only 400 because everyone left Myspace. And then, the band manager at the time did some research and found a Phillipino band called Wolfgang. Ironically, they were a metal band and got back together focusing on the American market right around the time we were releasing the album. And so, we couldn't release it under the same name. I had a photograph session to get press shots for the Better Days production. He told me about his day job which was processing class action suits for the insurance industry. And one of these contracts had been signed, Son of the late DC. Which is a common phrase if you Google it. I thought if you just add a plural to the word son, you have a band name. But, again, all these bells went off in my head in 2009 around the time stuff happened with the crash that broke a lot of dreams including that elusive American dream. So, there's been a lot of change, but the music is really rooted in the American thing and so we are the sons of something that is no longer there. Which would be the late D.C. and any illusion to America in the DC part is well intended.
JBF: The song Better Days on the album with the same name, tell me about that one. Were you not having good days?
Wolfgang: No, actually I was having great days. It's a song about the past originally written as a break-up song. I was saying to this girl, "I'm leaving and you shouldn't wait for better days cause all you have left is your memories". And then I played this song for Matt Butler during pre-production and he said "Wow, that's a great sentiment, don't wait for it, just go for it". It turned me upside down in my head because I had written it to tell my girlfriend goodbye and not to wait for better days. But, Matt interpreted it another way and since then in my head it's become a more positive song.
JBF: How did you come to Matt Butler, he is such a big name in the scene.
Wolfgang: The first time we met was backstage at a show that he was playing and I had the opportunity to be there in preparation for a gig I was doing a month later. And so I was hanging out at this one show, it wasn't the full Everyone Orchestra. It was scaled down with members of a Eugene jam-band called Reeble Jar. At that point, I didn't know Matt, but had a flyer for the show I was doing with The Rizomatic Orchestra and he saw it. Because we do improvisational music with a rotating cast, I guess he took an interest because he does something similar. The difference being he uses a white board with instructions and we don't. But, the amazing thing is that my band is able to get onstage without knowing each other or having any preconceived notions of what we are going to do and end up making the hippies dance. Not quite the noodling jam thing, but there's more intricacies involved with our playing. Matt looked at me with some kind of acknowledgement, but we never got a chance to connect. It was year's later in Portland when someone tipped me off that he was there. I was looking for a drummer and he ended up playing and producing on Better Days which made a lot of sense.
JBF: It seems to me you have this free spirit quality about you and focused on a particular journey. Yet, you have a wonderful marriage. That's hard for some people. How do you balance that while creating your utopia?
Wolfgang: Living in Hawaii helps with creating that utopia or paradise. I think it is all about being able to make concessions where they are necessary and keeping your expectations in check. We have been very successful at doing that in our relationship and it's so difficult because I have to go away and be gone. Right now I won't see my family for two months. That is really hard for me, and also for them. Honestly, what we are both doing is working and I hope it never stops. I have to say, technology helps – you can do a video call now and be a continent away and still see and speak with your family.
JBF: Tell me about your discology over the years.
Wolfgang: Besides Better Days which came out in 2010, we just recorded Sudden Shift for the band Sons Of The Late DC that was released in December. The great part of that album was that I didn't have to travel for it. I did all the work in Hawaii and then the additional tracks from the other members were done in Portland. They just sent me files. I just finished a production for a hard-rock band out of Volcano, Hawaii called Mile 25. They did a 10-song album that they tapped me to produce. We'll also have a full, professional film and audio crew at some of our shows in Portland. We'll multi-track the performance and then I can go home and work on a live DVD immediately. I hope we can do a combo CD and DVD. In November, we'll start a full-length Sons Of The Late DC album that is half written and being road tested right now.
JBF: A lot of shit has been going down in the world over the last month, I think now more than ever. That has to be affecting you as an individual. Or do you exist in your own world?
Wolfgang: I try, but usually fail. I'm not sure if that is all that possible. And I'm not that callous to just not care. There are terrible things going on all over the place and desperate things happening in other areas. I don't know what to say, of course as a performer of upbeat music and trying to have positive shows it's important to keep a little distance in your head. It sounds cold and detached, but really it's not. It's quite the opposite. Sometimes you could hear the news and just cry for hours. That's the world we live in, we just have to keep ourselves together, maintain what we have in front of you instead of looking that far out. I have my own struggles, but it's nothing compared to what most of the world has to go through. Growing up in Germany, when I found out what the Berlin wall was and what people on either side of it were willing to do to each other trying to cross that thing, ever since then I have been sad at the state of the world. But, that was 30 years ago. At some point, you just learn to filter it out.
JBF: Talk about personal goals Wolfgang.
Wolfgang: Great shows for lots of people, that's the big one. And I think we are doing that right now. We have a great promotion engine for the big shows in Portland and ever since I came into town people have been responding well. Personally, I want to keep this going because it's progressing nicely. We're so close to getting promotional material together so that next year we'll be able to play more.
JBF: What other musicians are you listening to and trying to emulate?
Wolfgang: When I run I usually listen to Hip Hop. I think everything you listen to eventually works its way through your system to come out in your creative output. I really like this Japanese artist Cornelius who is very quirky. The magazine Rolling Stone tore down one of his albums in the review by saying he sounds too much like Beck. But, it's a little bit of the other way around. I know Cornelius said he's influenced by Beck, but a lot of what Cornelius was doing happened way before Beck did his thing. I really like Chinese Erhu music which is a really beautiful instrument. It has such a vocal quality with a single string, bowed action to it. I've also been getting into a lot of what Taj Mahal is doing lately and it's exciting because he is going to be headlining one of the nights at the Kate Wolf Festival. So, I get to be right up close with him. I also like a lot of symphonic music, a lot of Brahms and some Mozart. Actually, Brahms Symphony #2 is amazing and I could listen to it for days. The Wagner fans talk about the Leitmotif in Wagner's music. But, I think Brahms second symphony has so many Leitmotif's and he wasn't even working in that style. There are so many sections that feel like characters appearing in the music like people. I don't know how he did that.
JBF: What is your message to the world? What does Wolfgang want to say to his audience in a live setting?
Wolfgang: The first thing I try to convey to the crowd is trying to have a good time because that's why people go out to see live music. I usually try not to preach or try too hard to sing a message. I tend to write from a direct, first perspective that's not always me. But, the stories I tell are really personal. I don't open my journal, read about a break-up and produce a song. It's not like that. The emotion, sentiment and words are still me. It's really about a positive vibe and getting along together for the performance. In Hawaii, everyone talks about the Aloha Spirit, and I know it sounds like a cliché, but there is a good amount of truth to it. It's not just tourist propaganda, it's real. Especially on the big island everyone drives around with the love stickers and for the first several months I thought it was a little cheesy. But, later found out I was totally wrong. Big Island Love is a real thing. Maybe that's my message.
JBF: I like it! Thank you Wolfgang! Thanks for your time. Jambandfriendly supports you and hopes you have a wonderful rest of the year.
For more of Wolfgang and Son's Of The Late DC, check out:
http://sonsofthelatedc1.bandzoogle.com/fr_home.cfm
https://www.facebook.com/pages/Sons-of-the-Late-DC/271707635339